Artists Panel Discussion for a Liveable Planet
Artists for a Livable Planet
Panel discussion with a diverse group of artists and creative professionals on how they contribute to a livable future on earth.
Mara G. Haseltine is an international artist, a pioneer in the field of SciArt, and an environmental activist and educator. Haseltine frequently collaborates with scientists and engineers to create work that addresses the link to between our cultural and biological evolution.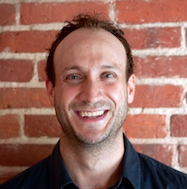 Stepher Dofrio is the CEO of Greenpoint Innovations, a company with a team of multi-disciplined specialists serving as a creative hub of passionate consultants, academics, storytellers, and directors, focused on building a more sustainable, resilient, and prosperous future.
Lisa Russell, MPH is an Emmy-winning filmmaker, UN/NGO Storyteller and Artist Curator, 2x TEDx Speaker, Fulbright Specialist and Founder whose work lies at the intersection of arts, social justice and global development.
Wesley Boccardo is a graphic artist, former farmer and current member of the Extinction Rebellion. He had the intention of making his graphic designs into a clothing line but realized that it is not easy to do without depending on a wasteful and toxic supply chain. His new goal is to find a way to produce this clothing ethically and then donate all profits from his sales to the extinction rebellion